Our Coaches & Ambassadors have competed in 100+ local swim, bike & run events and 100+ triathlons over the past 5 years, often ranking in the top 10% of their field. In addition to local races, our Coaches have competed in major national and international races including Escape from Alcatraz, Ironman and 70.3 World Championship, NYC Marathon, NYC Triathlon, and the 50k National Championship. Our team has accrued 100+ lbs. of weight loss, more than 10 Ironman Finishes, and countless Sprint and Olympic distance races.
First and foremost, they are personable, knowledgeable, and here to help you accomplish your goals. So, let's meet the team!
MEET THE TEAM
Coaches & Ambassadors:
All of our Coaches hold national coaching certifications and are available for 1-on-1 personal training and/or virtual coaching (pending availability).  Our Ambassadors are experienced triathletes and all-around awesome people who lead weekly workouts for the Empire Tri Club in NYC.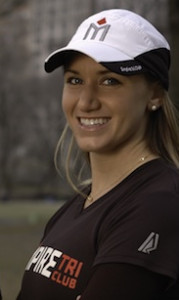 ALISON KREIDEWEIS (Coach & Ambassador) is the Co-founder and Head Coach of the Empire Tri Club and a 2x member of TEAM USA.  Alison is a USAT All-American, and has competed in both the IRONMAN 70.3 World Championships and Olympic Distance ITU World Triathlon Championships, just 12 weeks after giving birth. She is the overall female winner of the Chicago Triple Challenge, Age Group National Champion in the Long Course Aquabike and podiumed at Survival of the Shawangunks adventure wilderness stage race alongside her sister.  In 2014, Alison was named "Best Personal Trainer" in the Northeast on Competitor.com.  She is a national fitness expert who has been featured in Fitness Magazine, Sports Illustrated, Fox 5 News, The Wall Street Journal and more.  She has been competing in triathlons for more than 20 years, ranging from Sprint to Ironman distance and is a multi-time overall female champion at local and regional races.  Alison has worked as a coach, manager, and trainer for Equinox, New York Road Runners, Odyssey Athletic Center & SBR Multisports.  Alison empowers others to feel strong & confident by pushing their physical limits and believes that training with a coach and team is far more fun than training alone.  Alison is married to fellow coach Sascha Kreideweis and has 3 boys.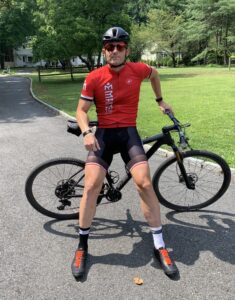 SASCHA KREIDEWEIS (Coach) Growing up in Germany, Sascha competed as a track runner and swimmer, taking part in his first triathlon at age fourteen. To date, he has raced 3 Ironman events (just missing a Kona spot on his first attempt), 10 Half Ironman events (including the 70.3 World Championship), two NYC marathons and over one hundred smaller events.  Sascha was named 2007 Best Male Triathlete by SBR Multisports, 2007 USAT All-American, he rode his bike over 1,100 miles in nine days from Germany to Barcelona entirely self-supported in 2009, and placed 6th including PROS at a New York Time Trial. Subsequent to all this glory, in 2010 Sascha was diagnosed with Popliteal Artery Entrapment causing a severe reduction of blood flow below his left knee, resulting in immediate surgery.  11 more surgeries followed including a bypass which then failed after 4 years in 2016.  Replacing this bypass was a high-risk procedure which could have led to amputation, so he has instead decided to focus on rehab.  Most recently Sascha completed the Million Dollar Challenge, an event supporting the Challenged Athletes Foundation, 760 mile ride from San Fransisco to San Diego, The Dirty Kanza 200 and SBT GRVL 140 … the rehab is working!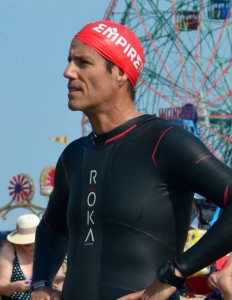 Harry Neuhaus (Coach & Ambassador) is a USAT Level 1 Coach as well as a RRCA Certified Coach. He began his running career in January 2010 by training for a 5 mile race.  He completed that race and immediately began training for his first half-marathon and upon completing that, he ran his first marathon, New York, with Team for Kids.  Harry was asked to be in the first TFK Mentor class and he continues to be a TFK Mentor.  He is also a pacer for NYRR Half Marathons.  To date, he's lost 40 pounds, has participated in 8 marathons (PR 3:21:07), four 70.3 (PR 5:11:26) and many half marathons and Olympic triathlons.  He strongly believes that the best results will be achieved with patience, good coaching and a group of like-minded individuals to enjoy the process. Harry lives in Brooklyn, NY with his wife and children.  2015 will be his second season as a coach with Empire Tri Club.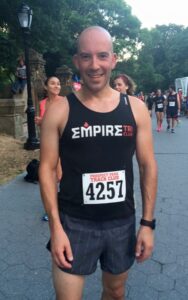 DAVE MENDELSOHN (Coach & Ambassador) has been a nationally sponsored runner for several years, and one of the original Coaches of the Empire Tri Club.  A USATF Level 1 Coach & competitive distance runner and triathlete, Dave is also an official pacer for the New York Road Runners (NYRR), and can be found pacing their half marathons, long training runs and the NYC marathon. Currently sponsored by Gatorade Endurance, Dave was 2x (2018 & 2019) Athlete of the Year. He's a 2x Ironman finisher with countless Half Ironman, Olympic and Sprint Triathlons under his belt, and a seasoned road racer having completed 80+ Marathons and UltraMarathons (including several VR marathons in 2020!)… but he loves to race every distance, from Ultras down to the Mile. As a father of very active twins, Dave knows how hard it is to squeeze in time for workouts and races, but loves involving his family in every way possible. His coaching passion is speedwork, recognizing it's nearly impossible to do it well on your own, but when done with a group, the benefits are tremendous, plus, it's a lot of fun!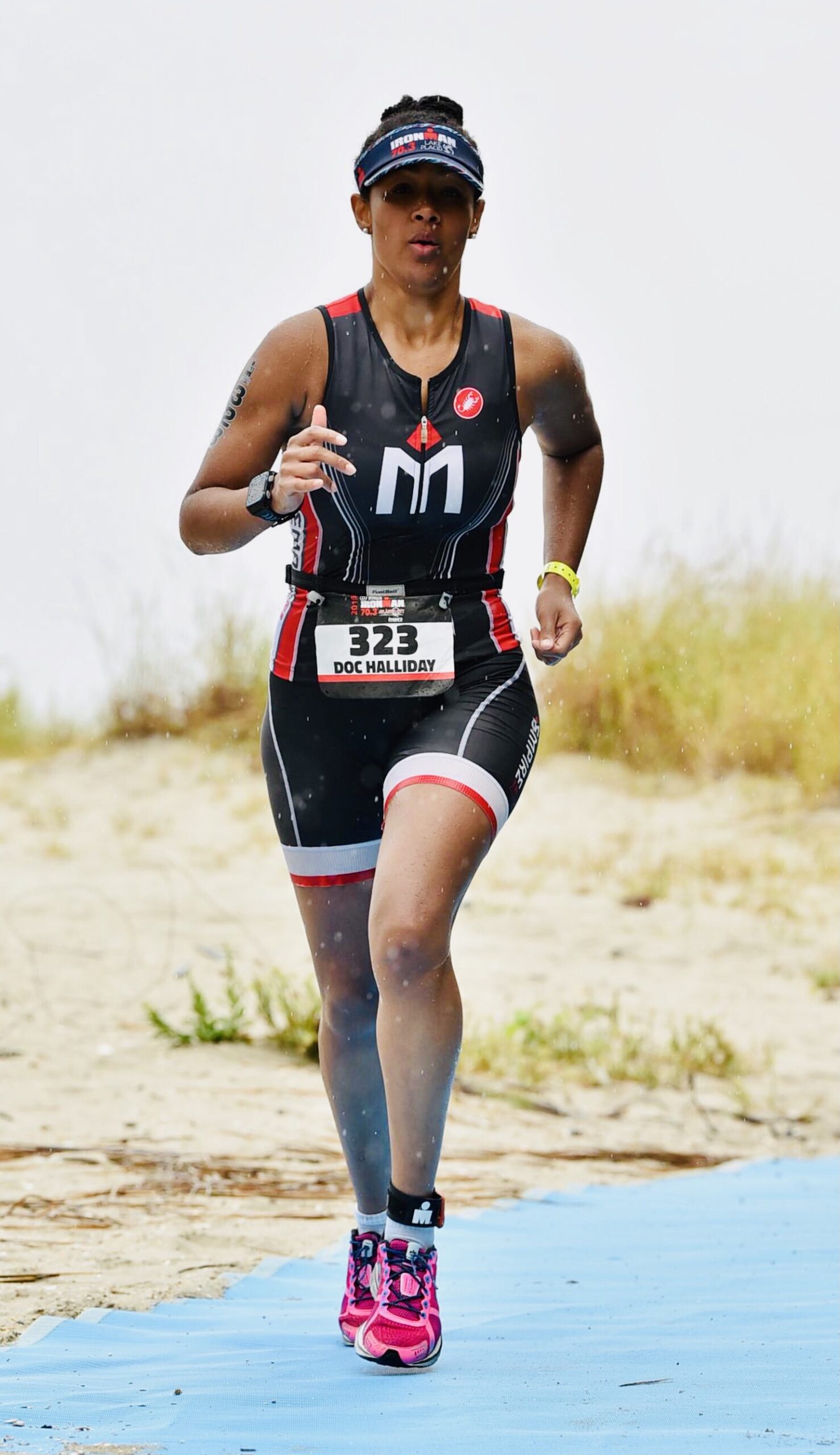 DOC GOLDEN (Coach & Ambassador) has been with Empire Tri Club since 2015, coaching since 2016. After completing her BS in Music Education at New York University she started doing New York Road Runners and obstacle races. Doc is a USA Triathlon Level 1 certified coach, an Ironman triathlete, 13x marathoner, ultramarathoner and she has been sponsored by Newton Running since 2018. Doc was a part of Empire's Beginner Program in 2015, setting her sights on completing her first triathlon. Only planning to complete 1 triathlon that year, she fell in love with the team and the sport and completed 5 triathlons that year! She is a true testament to the power of positivity and her energy and passion for pushing herself and her peers to their limits is contagious to everyone around her. Her enthusiasm and vivacious spirit make her a natural fit to mentor and lead our next generation of beginner triathletes. Doc's motto is, "teamwork makes the dream work." You will often spot her in the middle of the pack or the back of the pack, smiling and helping people crush their goals and make their dreams come true!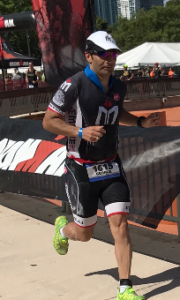 George Marroig-Tagle (Ambassador) is in his 10th season doing Triathlons.  He remembers doing his first NYC Tri not having trained with a club.  His swim took longer than 35 minutes and it was the hardest race he'd ever completed.  After joining the Empire club, he did the NYC Tri again and PR'd by 40 minutes, so he can attest to the advantage of training with the club!  Since that point he has never looked back.  He has about 40 plus triathlons under his belt as well as having completed Marathons, raced with the Empire cycling team, and will compete in the USAT Age Group Nationals.  They call him "Zone 5 George" for a reason!
His training philosophy is that the weakest muscle in the body is the one between the ears, & if you can train that muscle, we can help you with the others and everything else will fall right into place….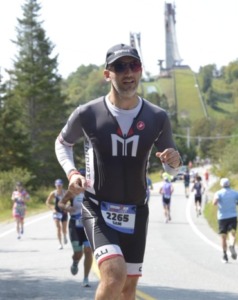 Sam Tergek (Ambassador) Sam's athletic journey began as a cyclist. Having completed several century rides and Grand Fondos he was looking for a new challenge and his triathlon chapter began. He joined Empire Tri Club and his first race was a brutally cold Mighty Man Montauk sprint race. Even that chilly experience could not diminish his new love for the sport. In the years since, Sam has successfully completed many Sprint and Olympic distance tris, 10 Half Ironman races, 7 Marathons, an Ironman and countless training races. Sam is currently training for the 2021 IMMD. He is a certified USAT level 1 triathlon coach and soon to be Ironman coach. Sam always goes out of his way to help team members and we can all count on his infectious smile and sense of humor to motivate us through difficult workouts.

Jimmy Fernandez (Ambassador) is living his life to the fullest after suffering from fibromyalgia and lower back pain for many years.  Fibromyalgia is a condition which left him in joint and muscle pain.  The turning point was when he started practicing yoga regularly.  This gave him the confidence to try other activities without fear of injuring himself.  In 2017, he caught the competitive bug which led to the completion of 5 triathlons within 6 weeks. Jimmy's second act of the season highlights his first two marathons within two weeks of each other.  In 2018, he competed in two Ironman 70.3 events and 4 marathons.  In 2019, he is poised to race in his first 100 mile ultramarathon.  To cap off the year he will compete in his first full 140.6 Ironman.   His lifestyle has changed 360 degrees and he credits triathlon, marathon, and healthy eating habits for enabling him to live a life with minimal pain.  He hopes to inspire others to find their path to optimal health.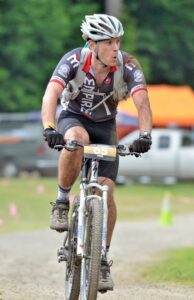 Ryan Seher (Ambassador) has been an endurance athlete since he started racing mountain bikes at the age of 13.  Fast forward 20 years and his love of cycling and running led him to dabble in the craziness that is triathlon.  A member of the Empire Tri Club during it's first few seasons, Ryan is excited to be returning to the club as an Ambassador!  He is an avid endurance runner and cyclist, having focused in the past few years on 50k, 50 mile and 100 mile ultramarathon races and, more recently, gravel and mixed-surface bike races.  Ryan is looking forward to diving back into triathlon with such a great team of athletes!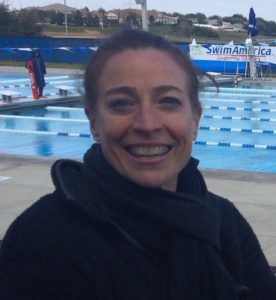 Marty Munson (Swim Coach & Ambassador) is a USAT Level 1 coach and a US Master's Swimming-certified coach. She was a late-onset athlete, coming to triathlon in her 40s. Life hasn't been the same since—in a good way. She stopped counting triathlons completed—from sprints to 70.3s—at around 30.  In 2013, she did the Manhattan Island Marathon swim as a relay, which was the gateway drug for a new addiction to marathon swimming. She's since swum around Manhattan solo (28.5 miles), and has completed the Swim Around Charleston, Swim Around Key West, and the 17-mile Rose Pitonof Swim from Manhattan to Coney Island, and many more. She's a wellness and communications expert who's written about health, fitness, and triathlon for outlets including Triathlete, Competitor, Marie Claire, Dr. Oz The Good Life, Prevention, Shape, and O, the Oprah Magazine.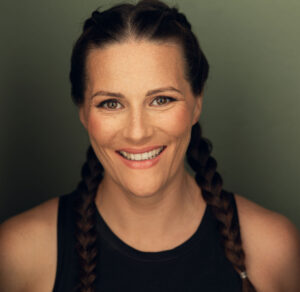 TARA BOPP (Ambassador) started her fitness journey through dance at age 2. After sustaining two torn hamstring injuries from dancing, she turned to running in 2011. She ran her first marathon in Pasadena with only a few miles under her belt and fell in love with the sport. After her second marathon (LAM) she decided to "Tri" a new sport. Triathlons became her new love and after racing in smaller Olympic and sprint races, she completed her first Half Ironman in 2017. During the pandemic, Tara wanted to learn more about anatomy and fitness and became a certified group fitness instructor. After her move back to New York, the first thing she did was join Empire Tri after seeing how dedicated the community was to one another and the sport. She aims to PR her next marathon and Half Ironman this Summer.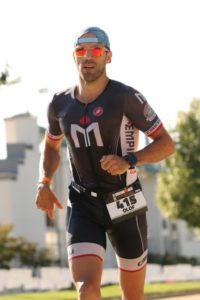 OLOF DALLNER (Coach) is an ultra endurance and triathlon athlete. He is a Level I USAT certified triathlon coach and currently a category 3 road cycling. He has won 3 Spartan Death Races and completed several 48+ hour challenges. In 2013 he finished 2nd in the Spartan World Championship Ultra Beast obstacle race, 3rd in Worlds Toughest Mudder, and 1st in Quintuple Anvil (5x continuous Ironman distance) triathlon. In 2015 he ran a 2:47 marathon and finished 3rd overall at the NYRR 60k (4:35). In 2016 Olof finished 3rd overall at IM Louisville (9:09) and qualified for Kona. Olof is a firm believer that everyone can go beyond their perceived limits, and he is passionate about showing you how.
Interested in working with a coach?  Check out our Virtual Coaching & Personal Training Packages and/or email info@empiretriclub.com for more info.  
Interested in becoming a Coach or Ambassador?  Please email info@empiretriclub.com.